By Dan Tsuchiya
Pros:
100 miles on a full charge
Eco Mode for dummies
Drives like a car, not an enclosed golf cart
It actually looks good and not a social statement
Batteries are mounted very low so out of the way physically and lowers the center of gravity
Total energy cost for a year is about $500
It turns a new leaf in the saga american motoring
Cons:
100 miles on a full charge (run it down, you're stuck)
14-16 hour charge using 110V household current
Front seats are very basic
$35k base will keep it away from the masses.
Video from Roadfly.com (click '360p' to watch in HD)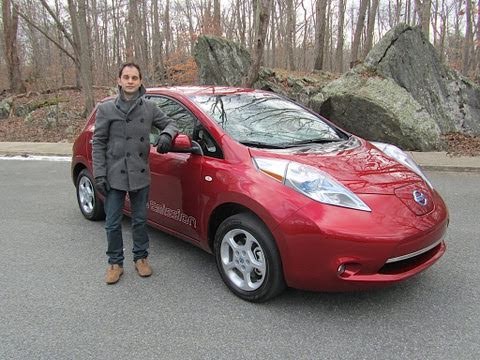 Remember the first time you rode/drove an EV? It could have been a battery powered toy car, a golf cart, or even a gas powered car converted to electric, but they all had one thing in common; acceleration like an on/off switch….no modulation. More than 10 years ago Toyota brought the hybrid Prius to the United States and it was one of the first cars with fantastic modulation and packaged in a base car that was previously gas powered. I currently have a second generation Prius in the stable and our staff was lucky enough to test the Chevrolet Volt a couple of months back.