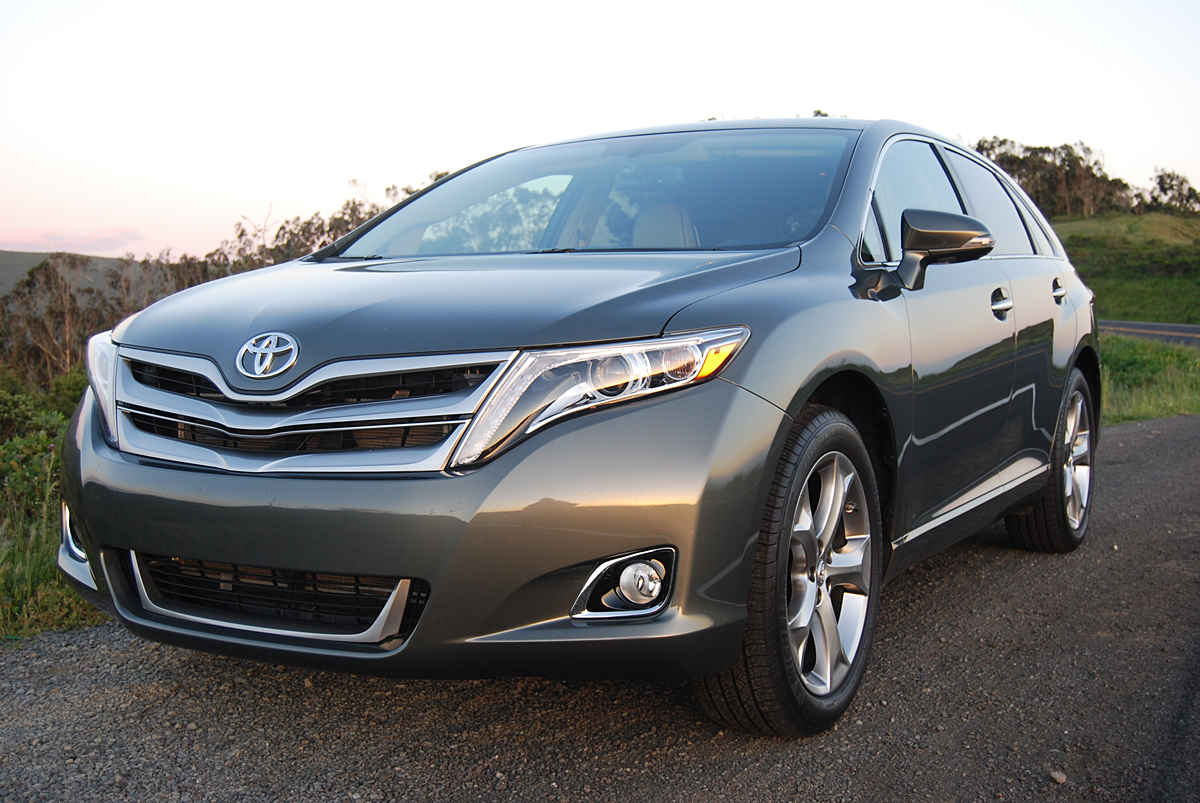 By David Colman
Hypes: More Useful Than a Swiss Army Knife
Gripes: Would-be Wood, Infuriating Customization Menu
Contrary to popular belief, "Veni, Vidi, Venza" does not mean "I came, I saw, I conquered" but "you asked for it, you got it, Toyota." The Venza is Toyota's gift to the family, a composite sedan, station wagon, and minivan offering seating for 5, or up to 70 cubic feet of storage with the back seats folded flat. In top line LTD trim, it lavishes enough nice touches to be confused with a Lexus. But it does so at the un-Lexus like base price of $38,870. Although our test Venza's bottom line was burdened by an unnecessary $1,819 "Rear Seat Entertainment" system, its all-in total of $42,288 still constitutes a bargain for such wraparound family utility.
Though you could bargain hunt an all-wheel-drive, 181hp, 4 cylinder Venza for just $29,150, the 268hp AWD V-6 is the only one you'll want to drive. The 3.5 liter engine strikes a good compromise between power and efficiency, returning 25 MPG on highway jaunts, and 21 MPG overall. Option your Venza with the bargain priced $220 Tow Prep Package (available only on the V-6), and you'll add an engine oil cooler, oversized radiator fan, and heavy duty alternator which yield a tow rating of 3,500 pounds. Because the 6-speed automatic transmission is electronically controlled, you can select a gear range and hold the engine in its powerband without upshifting. If you've ever towed a loaded trailer over the Sierras, you'll know how nice that feature can be.
The 60/40 folding rear seats retract with just the pull of a chairside lever. Doing so opens up a wealth of interior storage room that makes toting unwieldy objects a snap. For example, the rear threshold's low height facilitates loading and unloading take-alongs like a mountain bike. No need to remove a wheel from the bike, nor hoist and bind it to a cumbersome roof rack. Just compress the springs of the removable privacy screen, stow the tubular screen behind the front seats, and you've got unlimited access to the Venza's copious interior storage locker. Dark tinted privacy glass keeps prying eyes off your cargo.
The LTD's standard 20 inch alloy rims, fitted with 245/50R20 Michelin Latitude tires, endow this crossover with a decidedly truck-like stance and appearance. The upside of the generous rubber allotment is impressive handling stability generated by unusually large contact patches at all 4 corners. The downside of the Venza's stance is that it's almost impossible to see anything to the front, sides or rear when you're parking. The standard Backup Camera, which displays its video on a 6.1 inch dash screen, helps locate potential casualties to the rear. But the side view mirrors convey so little information about obstacles next to, or in front of the Venza, that you'll find yourself bouncing off curbs you never saw.
The Venza's interior could stand some refinement. The multiple bins dotting the console between the front seats are duplicative and cheap looking. Despite investing 30 minutes into reading the owner's manual, I could never figure out how to stop the driver's seat from sliding backwards every time I turned the Venza off. There are 2 different sources of menu customization available through dash buttons, with no apparent logic determining which button controls which series of features. Despite all the possibilities I never found the key to deselecting the annoying seat slide. On any Lexus, this is a 5 second deselection process.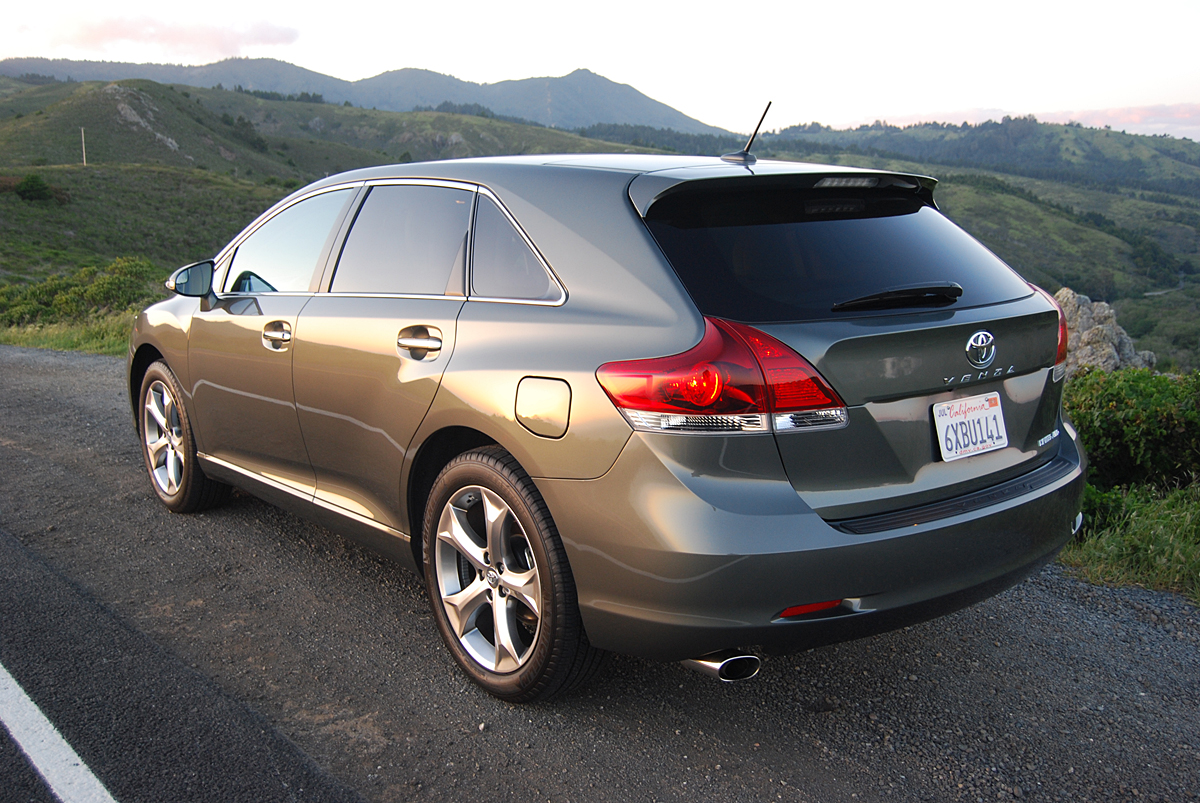 In sum, the Venza offers such an array of travel possibilities that it will ping your sweet spot over and over. It's easy to live with this mega- hauler because it looks like a beefy sedan but behaves like a brutish truck. Charming but butch, the Venza makes a lot of sense.
Toyota Venza LTD AWD
Engine: 3.5 liter V-6, DOHC with DUAL VVT-I
Horsepower: 268 hp
Torque: 246 lb.-ft.
Fuel Consumption: 18 MPG City/25 MPG Highway
Price as Tested: $42,288
Star Rating: 7.5 out of 10 Stars
Related posts: