Hypes: Plush and Tasteful Living Room
Gripes: No paddles, Oversensitive Console-Mounted GUI
What happens when you dress a Toyota Camry for the prom? You get a Lexus ES350.
Both sedans share the same basic architecture. Front engine, front wheel drive, V6 power, 72 inch width, 57 inch height and 111 inch wheelbase. In other words, a commodious transport cell for five adults for a reasonable outlay of cash.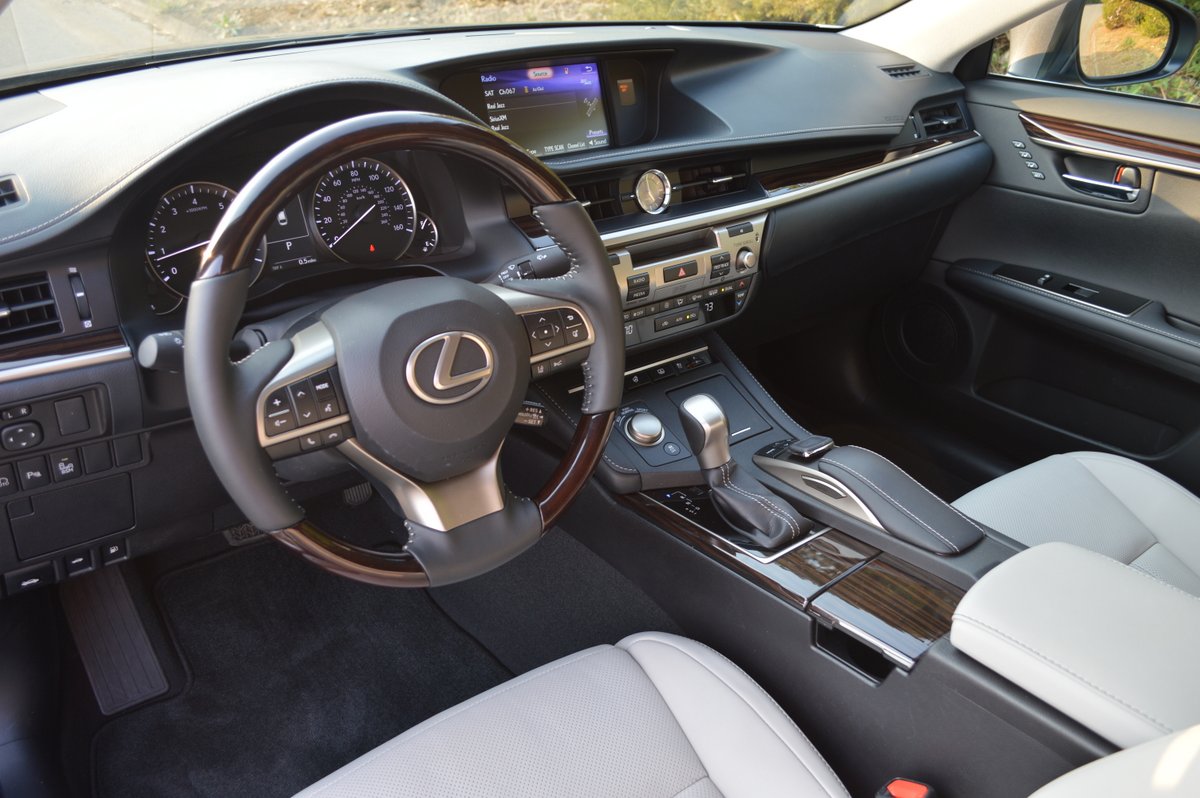 Base price for the 2017 Toyota Camry runs from $24,000-$31,000, while the Lexus ES350 ranges from $39,000-$42,000. Our test Lexus started out costing $38,900. The full prom dress up kit, however, boosts the bottom line rather dramatically.
Lexus adds $500 for Blind Spot Monitor with Cross Traffic Alert, $880 for High Gloss Finish 18″ Wheels, $2,590 for Navigation System/Mark Levinson Premium Audio, $400 for a One-Touch Power Trunk, $500 for Intuitive Parking Assist, $450 for a Heated Wood and Leather Trimmed Steering Wheel, and $3,500 for the Ultra Luxury Package (Wood Trim Interior, Driver and Passenger Memory Seats, Power Rear and Manual Door Sunshades, Driver Seat Power Cushion Extender, Ambient Lighting, Power Tilt/Telescope Steering Wheel, Panorama Glass Power Moonroof).
The bad news is that all those additions bring your out-the-door tally to $49,210. The good news is that, yes, you do get to keep the tuxedo.
Notice that aside from the 18″ wheel upgrade, all of the aforementioned options are luxury rather than performance oriented. To be sure, the gilded ES350 will never be confused with a sports sedan. It's simply too big and softly sprung for that kind of serious work. In fact, Lexus underscores the point by failing to offer an F Sport package for the ES model line. It's the only Lexus sedan without F Sport availability. But unless you plan on hunting BMWs and Audis, that shouldn't deter you from giving this Lexus a long hard look.
If Ward Cleaver, paterfamilias of the 50s TV show Leave It To Beaver, were to choose a family sedan today, he would unquestionably pick the Lexus ES350. It is handsome in a quiet, understated way. It performs every task with panache and good grace. It is expensive, but not overpriced. Indeed, it's the All American family sedan.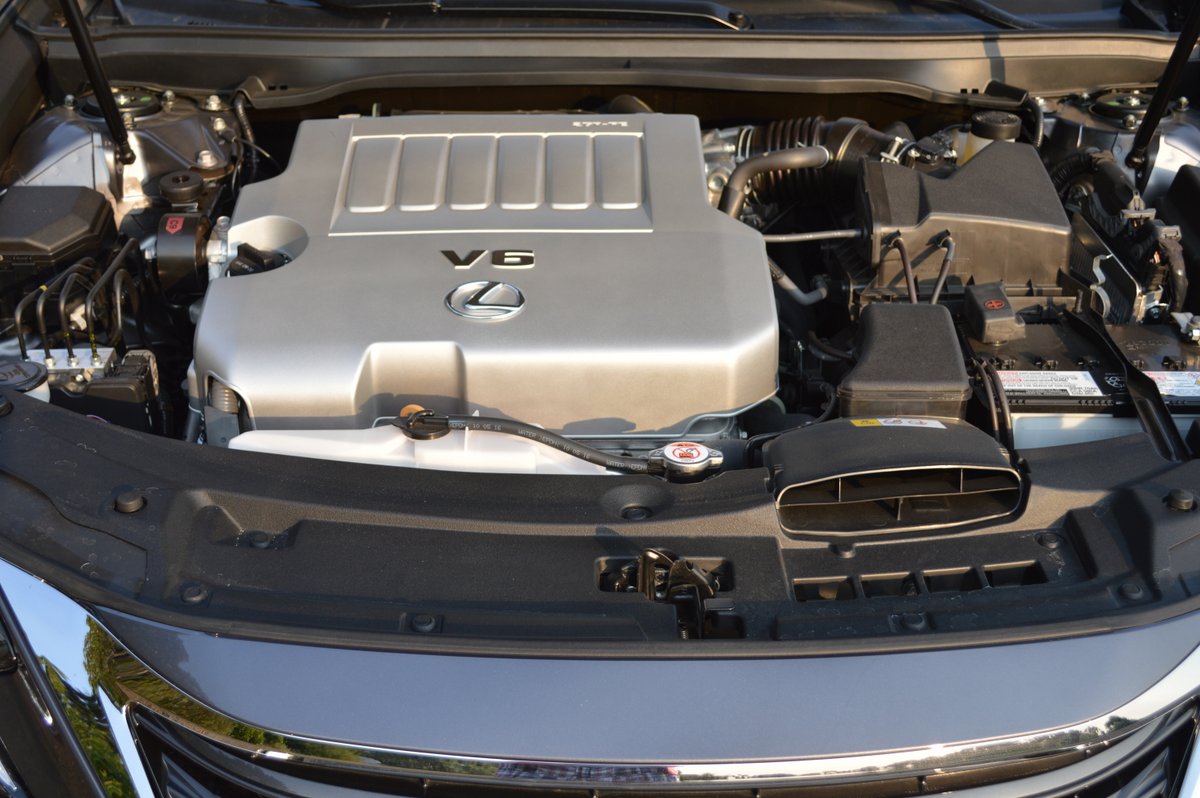 The exterior design will win no awards from those seeking cutting edge styling. But for many, that lack of flare is the very source of its visual appeal. The ES350 is like a well tailored suit – inconspicuous because it fits so well. The interior of our test Lexus blends a handsome array of deeply grained real wood trim with carefully stitched dash detailing to make your cabin time restful and rewarding. This is a most welcoming interior, one you are loathe to leave upon arrival at your destination. Lexus has a way of imparting travel serenity with the ES350 that Toyota will never match in any Camry.
Despite the fact that no F Sport version is available, the ES350 offers perfectly acceptable performance. It's all-aluminum 268hp V6 is highly sophisticated, with 24 intake and exhaust valves that benefit from variable phasing (Dual VVT-i). Indeed, when you lay hard into the throttle of this lightweight alloy motor, the ES350 jumps forward with satisfying thrust accompanied by an appropriately muted exhaust shriek. A proper 6-speed automatic gearbox features sport-shift setting on the floor mounted stick, but lacks paddles at the steering wheel. The 18″ wheel upgrade is well worth the $880 price because it replaces the standard 215/55R17 all-season tires with beefier, lower profile Michelin MXM4 Primacy rubber (225/45R18) – a noticeable performance upgrade.
For 2018, Toyota is introducing an all new Camry TNGA platform which will eventually underpin the Lexus ES350 as well. When that switch-over is imminent, you will be able to carve a great deal on the existing ES350, which continues into 2018 unchanged for the time being.
2017 Lexus ES350 4 Door Sedan
Engine: 3.5liter V6, 24 valves with Dual VVT-i
Horsepower: 268hp
Torque: 248lb.-ft.
Fuel Consumption: 21MPG City/30 MPG Highway
Price as Tested: $49,210
Star Rating: 9 out of 10 Stars
Related posts: