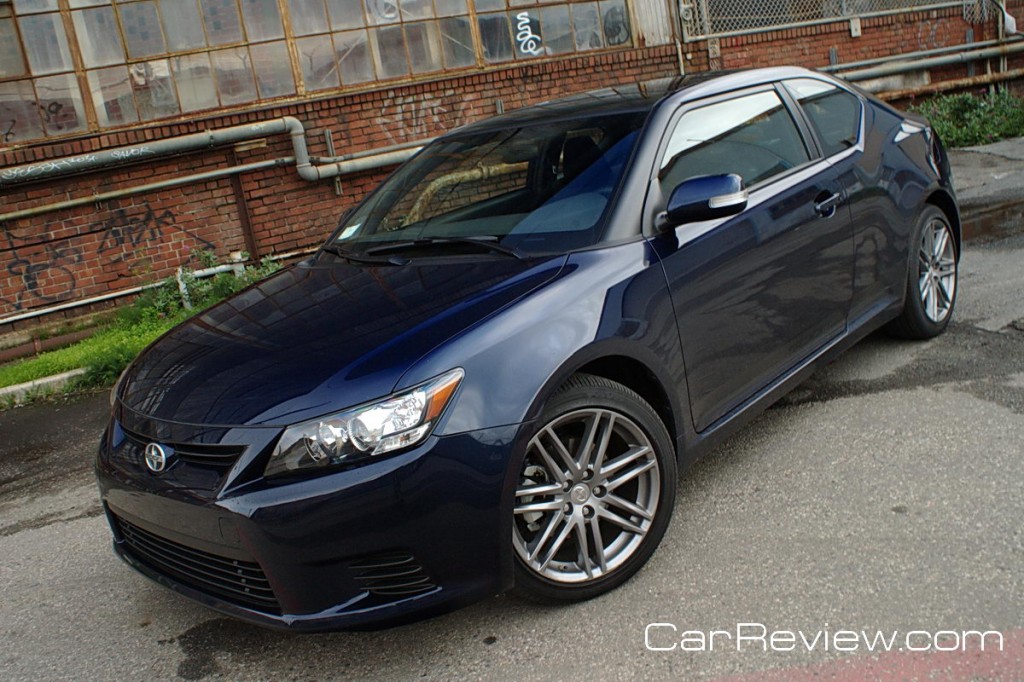 If the exterior looks a bit familiar (particularly the C-pillar shape), it shouldn't be a surprise because styling is influenced by the Fuse concept introduced way back in 2006 at the New York auto show. With its tall doors, the redesigned tC has less glass area than the Camaro. Looking at the rear hatch, ou would think that the designers would include a wiper blade for the rear window that is angled almost horizontal.
The interior is comfortable, decently attractive, and is without the plastic door that covered up the radio head unit in the old car. Budget trimming is evident everywhere judging by the amount of the hard plastics used throughout the cabin. The one saving grace is the steering wheel. It is thick-rimmed with a flat bottom, is wrapped in nice leather and something you will enjoy every day wrapping your fingers around every time you slide into the sports coupe.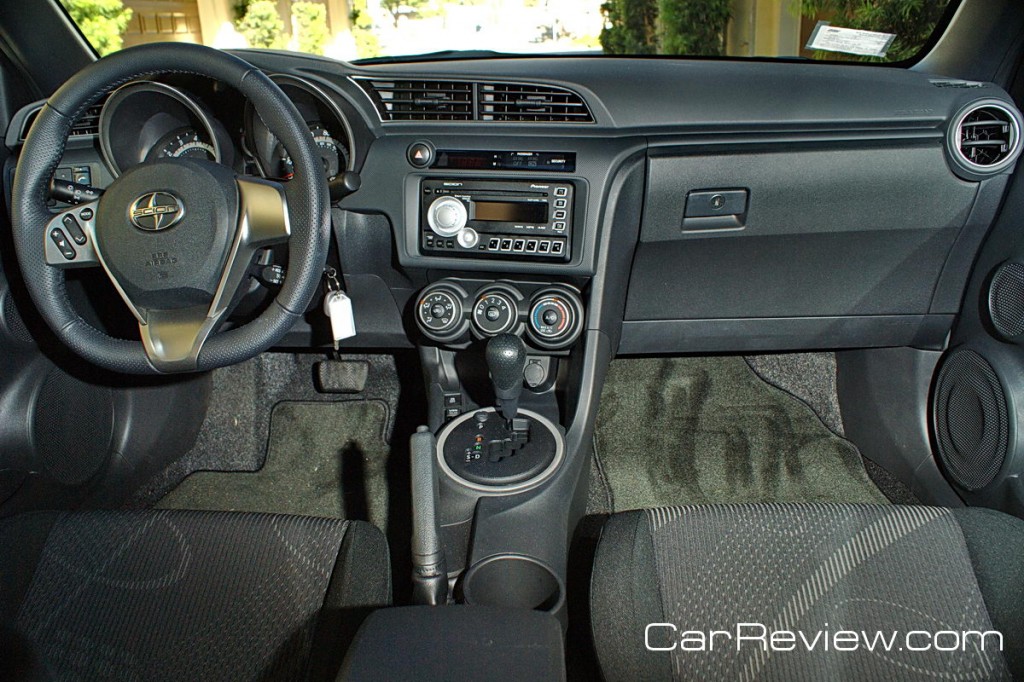 If the drone of the "tune" exhaust gets you down, then buyers will appreciate the three audio head units. The base tC features a 300 watt, 8-speaker Pioneer audio system with auxiliary audio and USB input ports, and iPod connectivity. Buyers can also opt for an Alpine premium audio system that has a plug-in for a navigation system or backup camera and an XM® Satellite Radio. The top-of-the-line head unit offers a built-in navigation system.
The 2011 tC may look very similar to the previous generation, but it does have some significant improvements which are not immediately visible such as the stronger engine, retuned suspension, and more standard equipment. Just don't expect those improvements to add up to a performance car because the tC lacks the energy for anything beyond getting the groceries. What the tC lacks in performance, it does redeem itself by offering a safe, comfortable, and unassuming compact car with some useful utility added to the mix.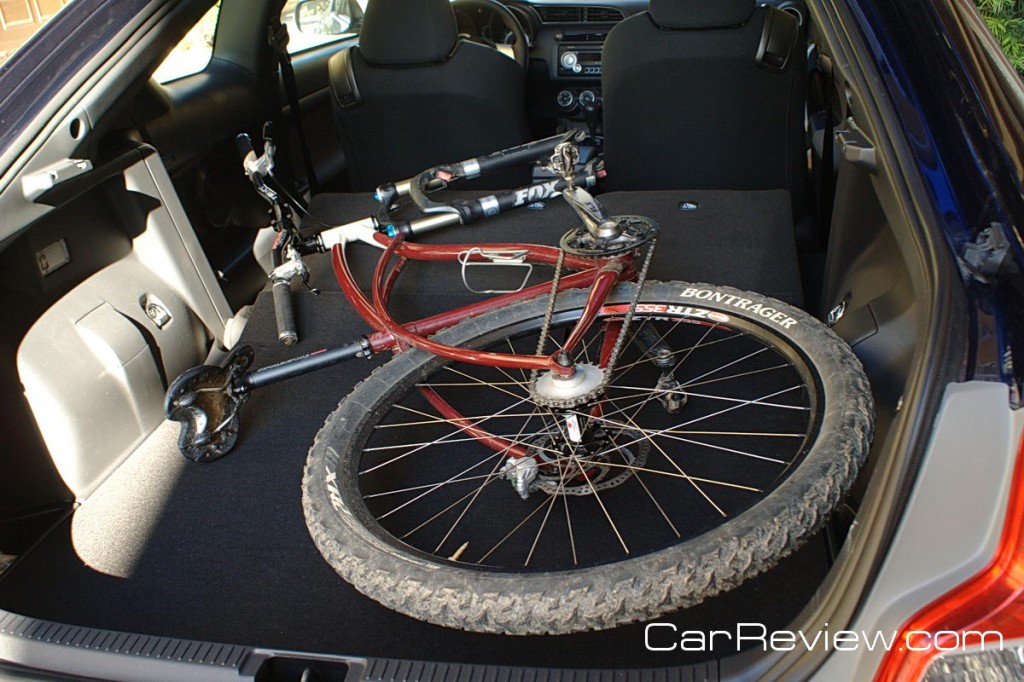 | | | | | | | | |
| --- | --- | --- | --- | --- | --- | --- | --- |
| | BUILD | INTERIOR | PERFORMANCE | HANDLING | STYLING | VALUE | OVERALL |
| RATING | 4.0 | 4.0 | 3.0 | 3.5 | 4.0 | 4.0 | 3.75/C+ |
---
Related posts: